Toledo, OH Car Sales
Specializing in the Purchasing of Used Vehicles
Give us a Call or Stop in TODAY!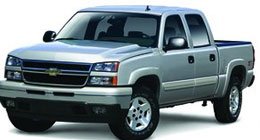 Learn More About Cater Tom Auto Sales:
New car dealer won't give you enough on trade?
Haven't had any luck selling your vehicle outright?
Tired of emails, phone calls, no show appointments, waisting your valuable time?
We can HELP !
Cash for your Car (paid for or not)
Quick and EASY
With title and I.D.
Most transactions take less than 15 minutes
Top dollar paid, check with us BEFORE you trade
Family Owned and Operated since 1984.
Accredited Member of the Better Business Bureau since 1985.
We Buy, Sell, and Trade
Call 419-475-1700 TODAY.

Hours of Business:
Monday 9:30am - 7:00pm
Tuesday and Wednesday 9:30am - 6:00pm
Thursday 9:30am - 7:00pm
Friday 9:30am - 6:00pm
Saturday 9:30am - 4:00pm
Sunday (closed)